Breaking the Box: Anchor Tenant Revitalization
At OMNIPLAN, we are using our vast retail and mixed-use experience to find new and innovative ways to reuse boxes that improve the overall property. Check out our real life projects where we implemented a variety of solutions from tearing the box down to transforming a single tenant to a multi-tenant building and everything in between.
1. THE PARK
There is no better way to attract people than creating greenspace lined with outdoor patio dining. Offer movies in the
park and be the heart of the community.
2. THE TEARDOWN
Sometimes the best move is a new move. Some projects and climates still warrant new interior in-line retail. Offer fresh interior spaces with outdoor amenities to boot.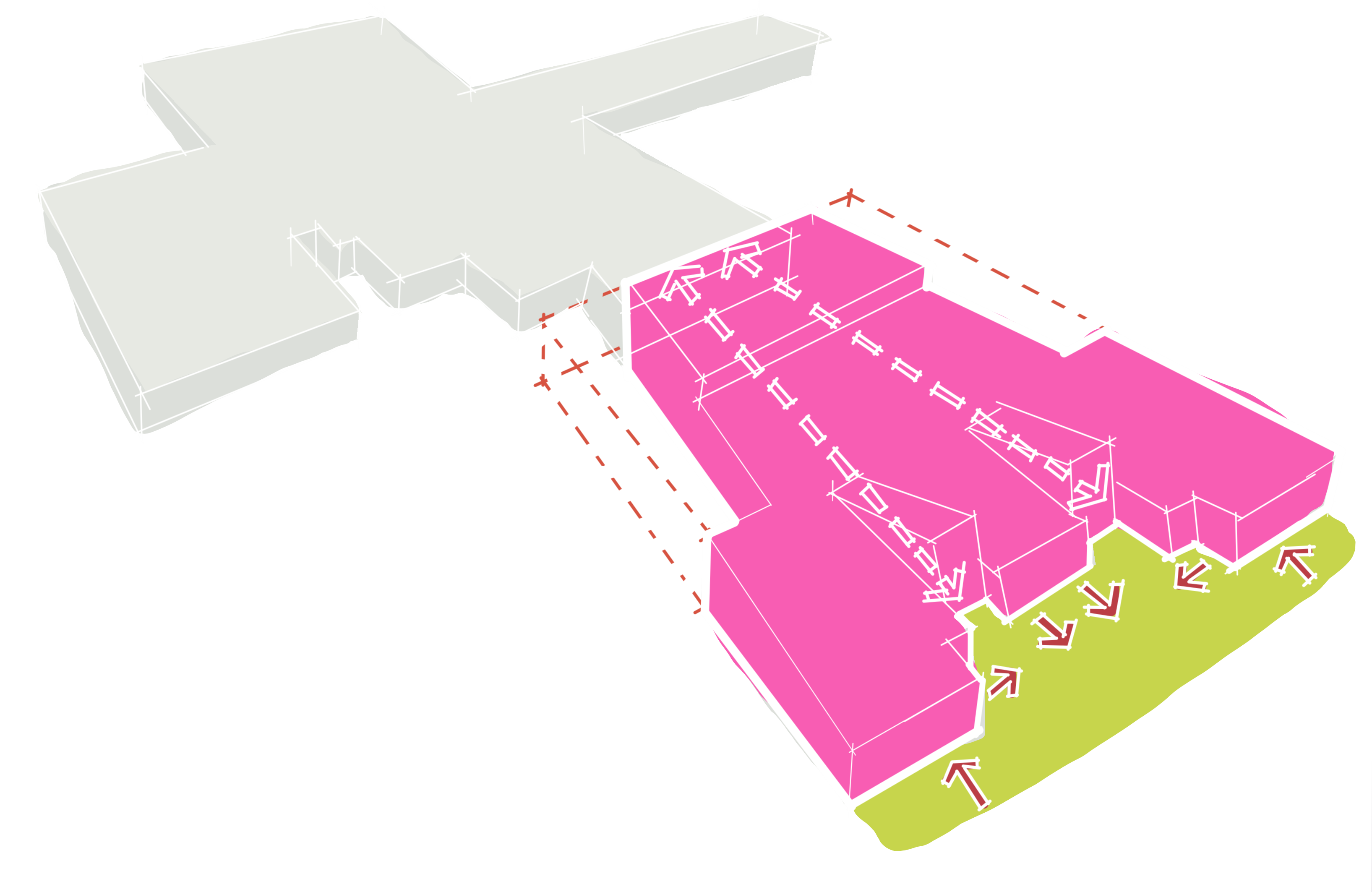 3. THE BREAKDOWN
Save some time and money by breaking your box up into multiple smaller tenants and vertically stacking new tenants in interesting ways.
4. THE LIFESTYLE
Mix things up by adding grocery and multifamily to your project. This one stop shop is everything a resident might need.
5. THE HYBRID
You can repurpose your box into food offerings while adding greenspace and other mixed-use elements within your traditional mall format.
6. THE NEW MIX
Anchor sites are large and mixed use is all the rage. Use these great locations to densify and add every product type under the sun to give your center new life.
Now let's take a deeper look at our experience with each redevelopmenet: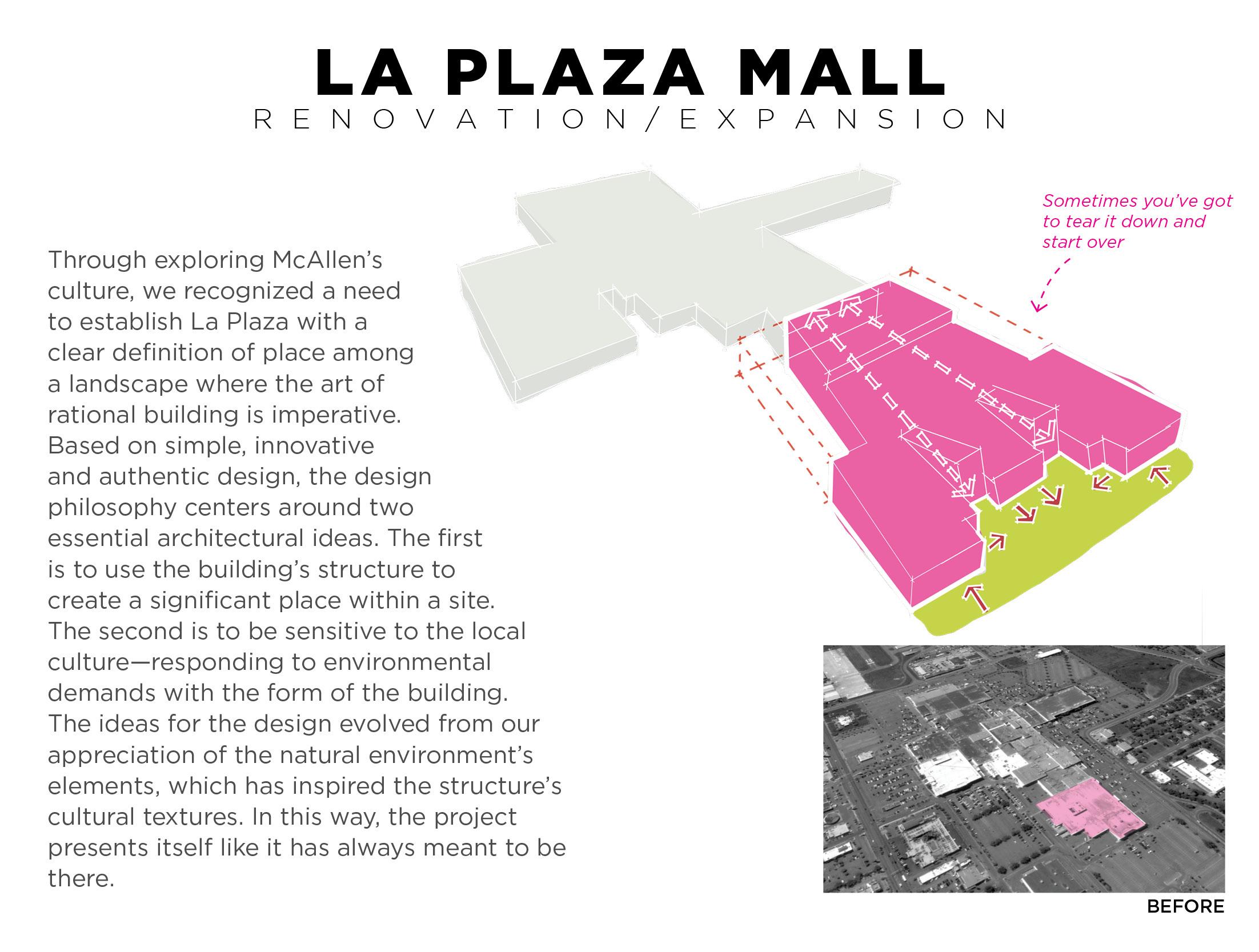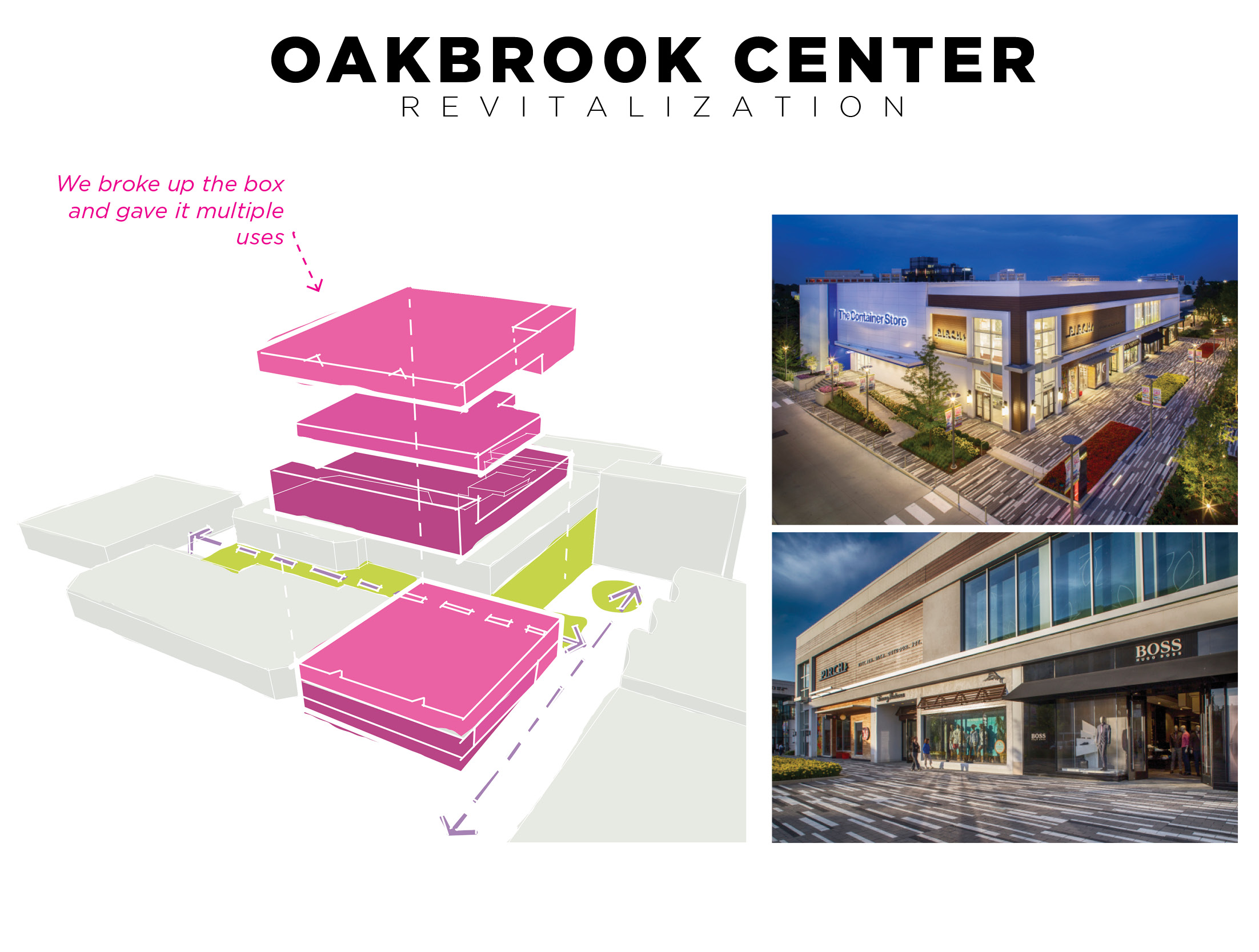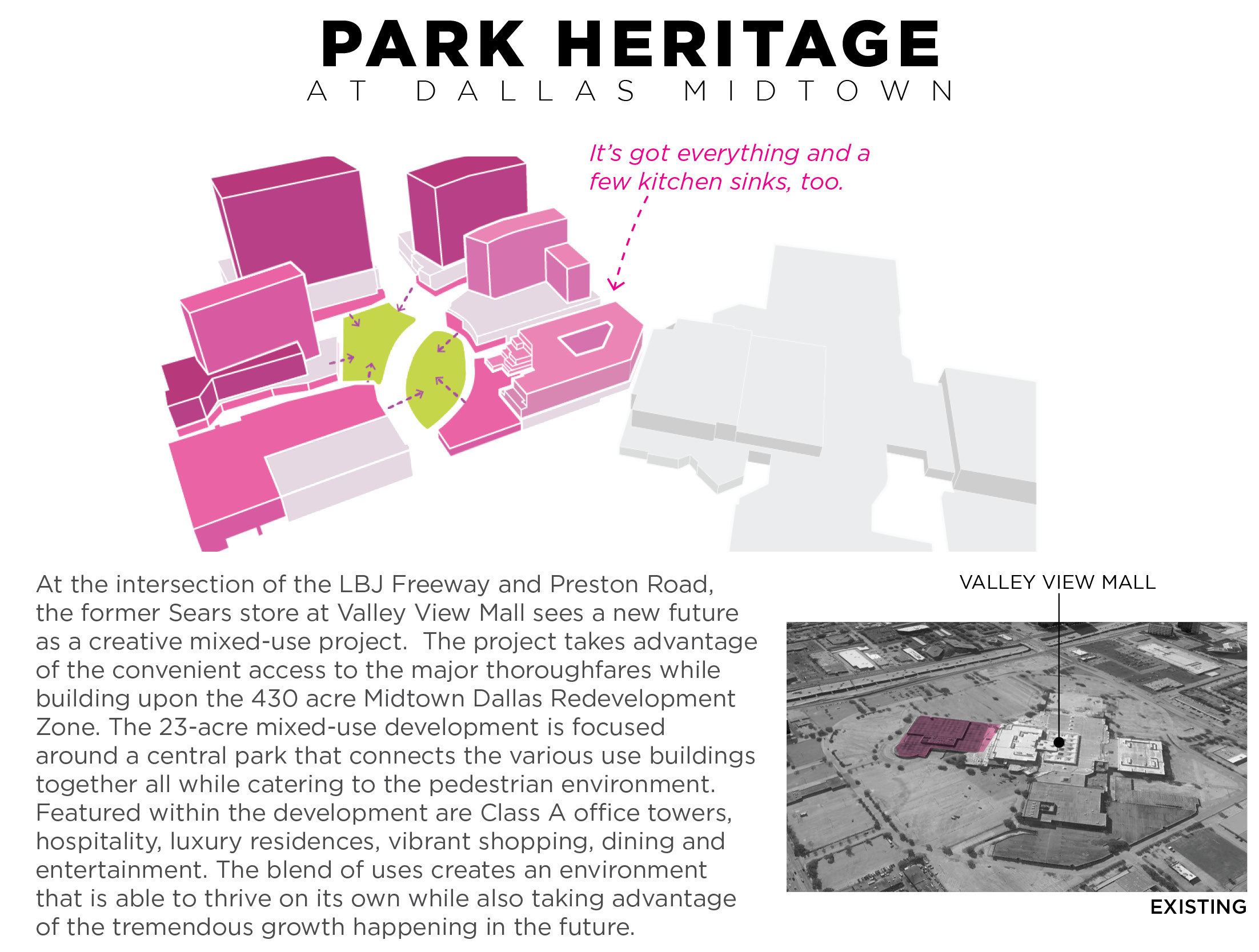 Connect with Us
Enter your email address to receive the latest news delivered right to your inbox.