J. Erik Jonsson Central Library
Dallas, Texas
Visioning for Dallas' Library
Aaron Farmer served as Project Manager/Architect for the local architect while with Booziotis Company Architects, in a system-wide existing facilities assessment of the Dallas Library System buildings with Hillier. The team created a study that addressed the Vision of the City and the Mission Statement. It included a detailed analysis of the systems assessments and recommendations for the various collections; strategic goals for technological initiatives, and staffing. Also included was a more in-depth report on each of the branches.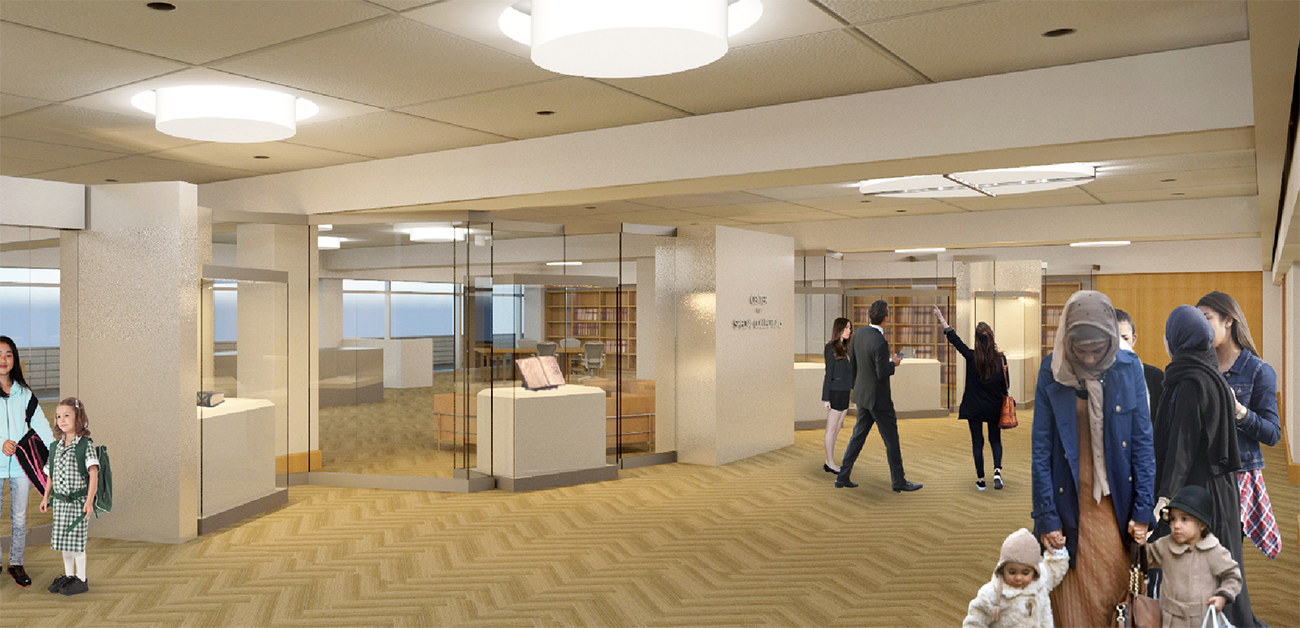 A Much Needed Renovation
The team planned and designed the multi-phased renovation of the eight-level J. Erik Jonsson Central Library was built in 1984, on a floor-by-floor basis. The goal was to provide an updated aesthetic continuity between the floors yet maintain an individual identity for each at the same time. The work also strives to resolve all architectural barriers for full compliance with ADA/TAS and modifies building infrastructure to solve deficiencies resulting from a change in use and the infusion of technology into the library environment. The team also addressed the library's needs to renovate a 30-year-old space with new form and function that also requires the integration of technology into an older building.
New Programs
The Fine Arts floor included the renovation and reorganization of public and limited access areas for the Fine Arts Division. The collections were reorganized into subject areas and rearranged to increase visibility by the staff. The library now accomidates for new areas including music and dance practice rooms, a music research room, a special collections area, performance areas, a video wall, and a new gallery space.
The renovation allowed for an increase in space for the collections while also increasing the number of tables and chairs available for patron use and providing patron access to computers. The project included the design of new lighting and replacement of existing finishes.