The Deeper Story Behind Highland Park Presbyterian Expansion
When OMNIPLAN began working on the expansion and renovation of Highland Park Presbyterian Church, a large part of the project required preserving the look and feel of the existing neo-gothic building. While modern components like curtain walls were designed into the renovation, it was done with immense respect to the original design. "Our goal with Highland Park Presbyterian Church is to do work that is so true to the original that it looks like we were never there," said Tip Housewright, CEO of OMNIPLAN and Principal-in-Charge for HP Presbyterian's expansion.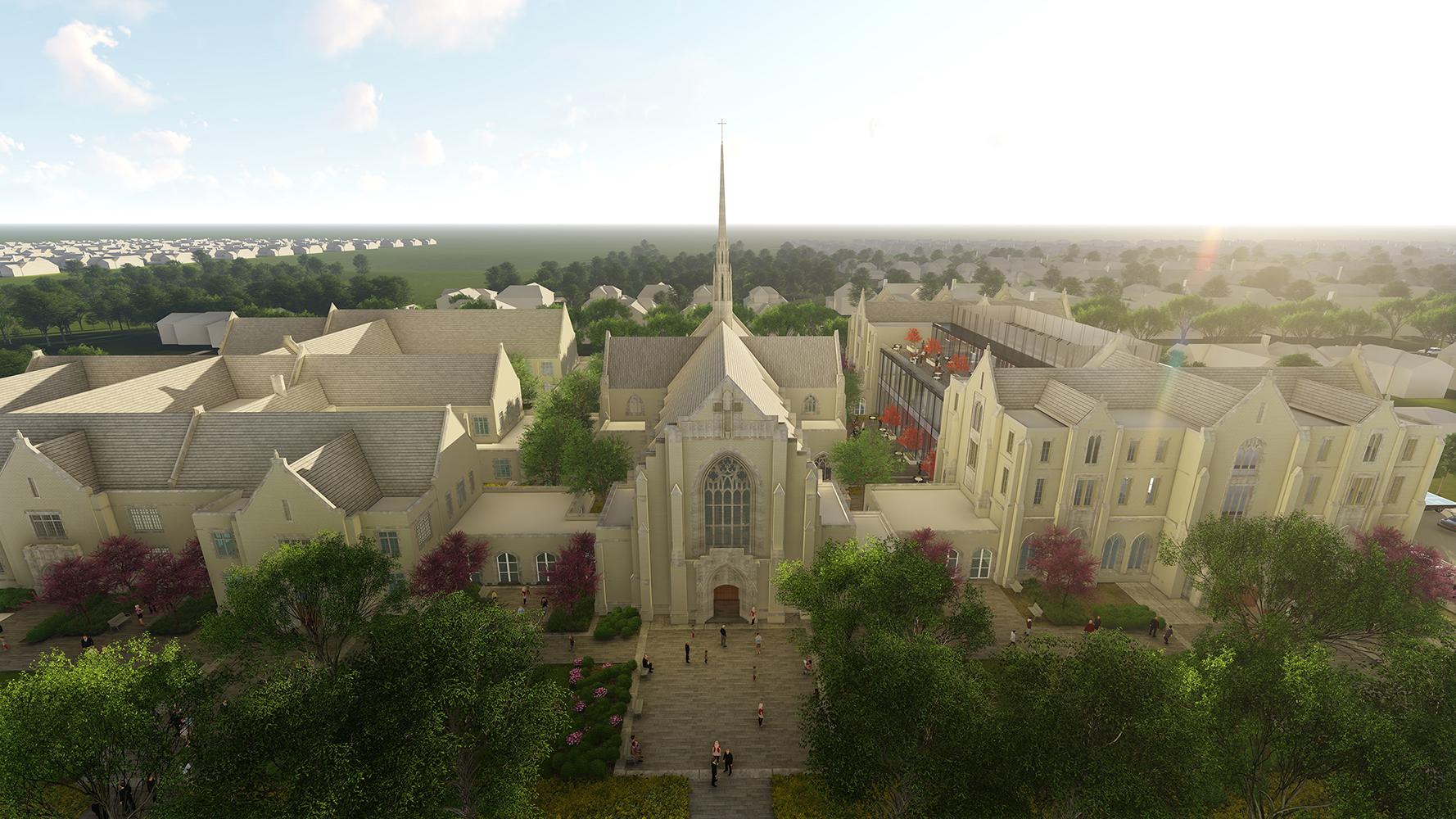 The expansion design involves constructing and three levels of usable space, which will include a contemporary worship space, classrooms, offices, and a designated work space, a new below-grade parking garage, as well as updating existing windows and lighting. All of this had to be completed while maintaining the current architectural style, parts of which were built more than 90 years ago. In order to accomplish this, a portion of the existing building had to be torn down to make room for the new construction. OMNIPLAN asked that the some of the original cast stone pieces on the building be preserved for use in replicating pieces for the new building.
When the church underwent a major expansion in the 80's, Dallas Cast Stone created the stonework for the building. When design got underway during this construction project, OMNIPLAN sought the services of Dallas Cast Stone to help serve the mission of maintaining the building's aesthetic. As a family-centered church with members spanning four generations, enlisting the services of a multi-generational cast stone company seemed fitting.
Connect with Us
Enter your email address to receive the latest news delivered right to your inbox.