Dallas CASA's 2017 Parade of Playhouses
Every year, Dallas CASA presents its annual Parade of Playhouses at Northpark Center. The event helps raise awareness for abused and neglected children in need of safe and healthy homes. Architects, designers, builders, and corporations each design and construct a playhouse to be raffled to anyone interested in owning one of the playhouses. Once built, the playhouses are brought to NorthPark Center for display where thousands of people have the opportunity to purchase tickets to vote for or win their favorite playhouse. All of the proceeds benefit Dallas CASA's continuing efforts.
This year, OMNIPLAN held an internal competition to determine which design will be represented by our firm. Employees from every department were encouraged to participate. Our coworkers children were able give their input as well. Designs were submitted in teams or individually and each one was voted on by a jury.
Conceptualized from a traditional tipi, the playhouse is an abstraction of the tipi form into planar conditions. These surfaces are materialized in different levels of opacity and program. Although contemporary, the intent was to retain characteristics of the traditional design in a playful and functional manner.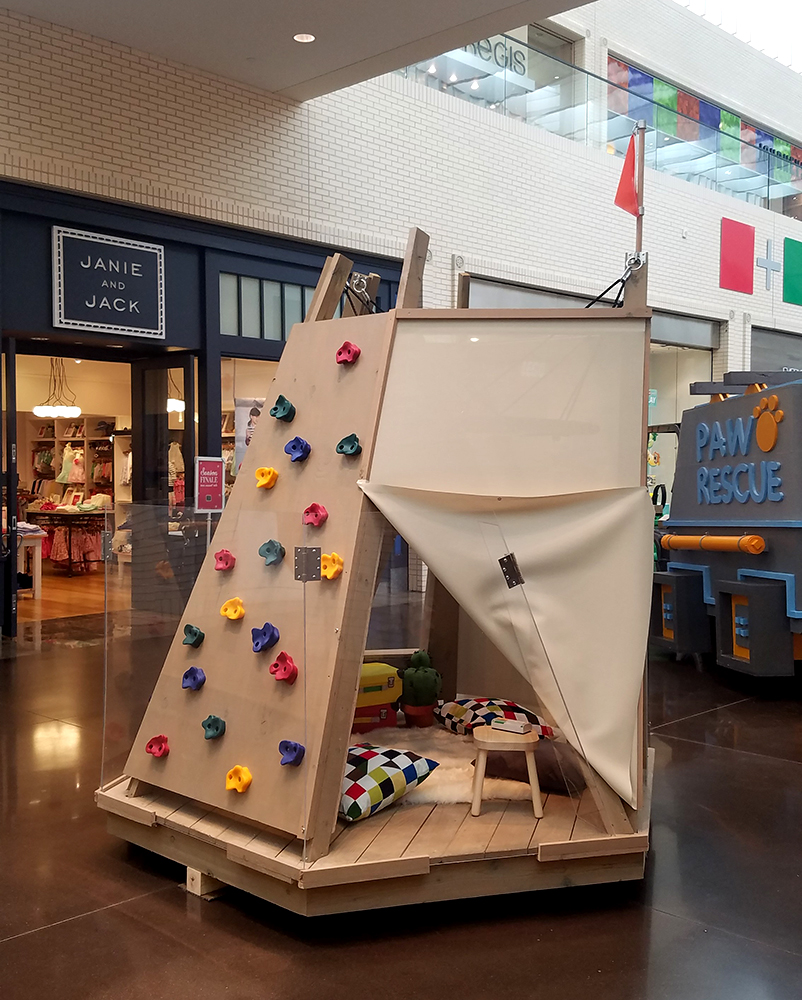 OMNIPLAN has a great team environment which resulted in a highly collaborative effort with the entire firm. Each department gave their own ideas and insights that were implemented into the design; making it truly a team effort. Partnership with Austin Commercial made the design possible through construction and ultimately a playhouse that a child will love.
Connect with Us
Enter your email address to receive the latest news delivered right to your inbox.