How we Cultivated Community for Retrospect 2017
For 2017, the AIA charged us with the theme "Cultivate", and we were all inspired to do just that. After several collaborative meetings with our team, we decided to Cultivate our Community by donating our piece to a community organization at the end of its installation. We contacted local DISD school, Hexter Elementary, and asked what they needed most. Their response was an art piece for their front door where they are working on installing a Xeriscape learning garden to teach children about drought tolerant plants.
Our team got to work to create a personalized structure that was flexible, modern, and durable, that would house succulents and other hardy plants to create a vertical learning garden. Inspired by the works of Erwin Hauer and his modular concrete creations, we developed a stereotomic design comprising parametrically modeled H-shaped modules, cast in hydrostone concrete using routed plywood molds. Team members put in numerous hours mixing, casting, and preparing each module by hand.
For assembly, modules interlock at the posts for flexibility of compositions, and are post-tensioned using steel rods to obviate the need for mortar and allow rapid assembly/disassembly and rearrangement.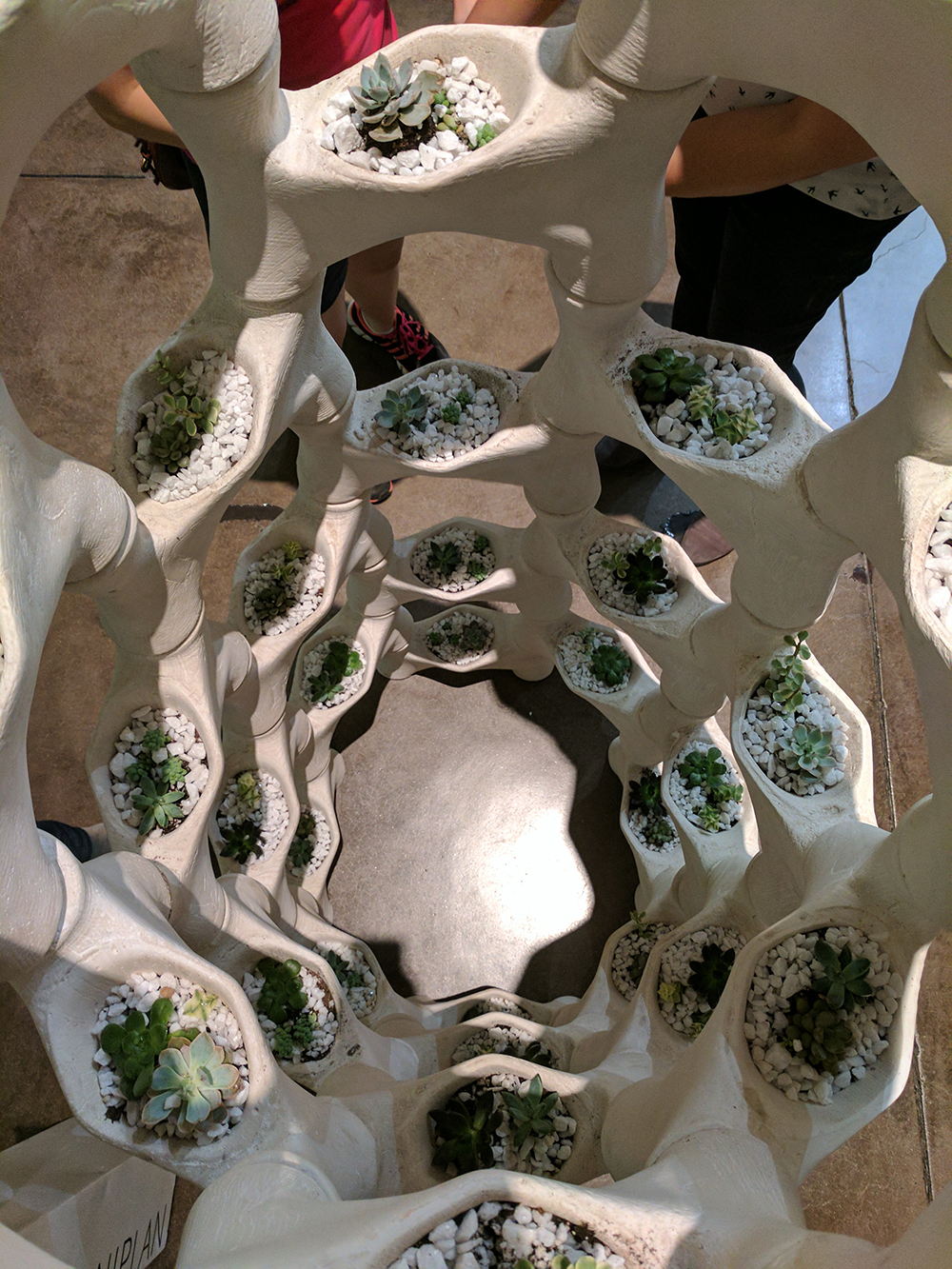 Finally, and most importantly, each module contains a divot to house and cultivate the plantings; the sculpture steps up to allow children of various ages to directly access and observe the plantings. We're proud to present our sculpture for the duration of the Retrospect exhibit at NorthPark Center and look forward to its installation in the school garden!
Connect with Us
Enter your email address to receive the latest news delivered right to your inbox.