Louis Kahn: A Master of Light
Recently, our firm had its first Wisdom Wednesday: Ideation lunch, where we gather as a firm to discuss different aspects of design and architecture that inspires us, looking for ways these can influence our own workflow. Who better to add to the conversation first than Louis Kahn and his genius for working with natural light? We can all agree that his spaces are transcendent, visionary masterpieces that maximize the impact of the materials used by delicately caressing them with perfectly articulated washes of light. One does not have to travel far from Dallas to experience this firsthand: the Kimbell Art Museum beautifully plays with indirect natural light, filtering in from the cycloidal arches above, contrasting with courtyards bringing in a larger wash of more direct natural light from the side.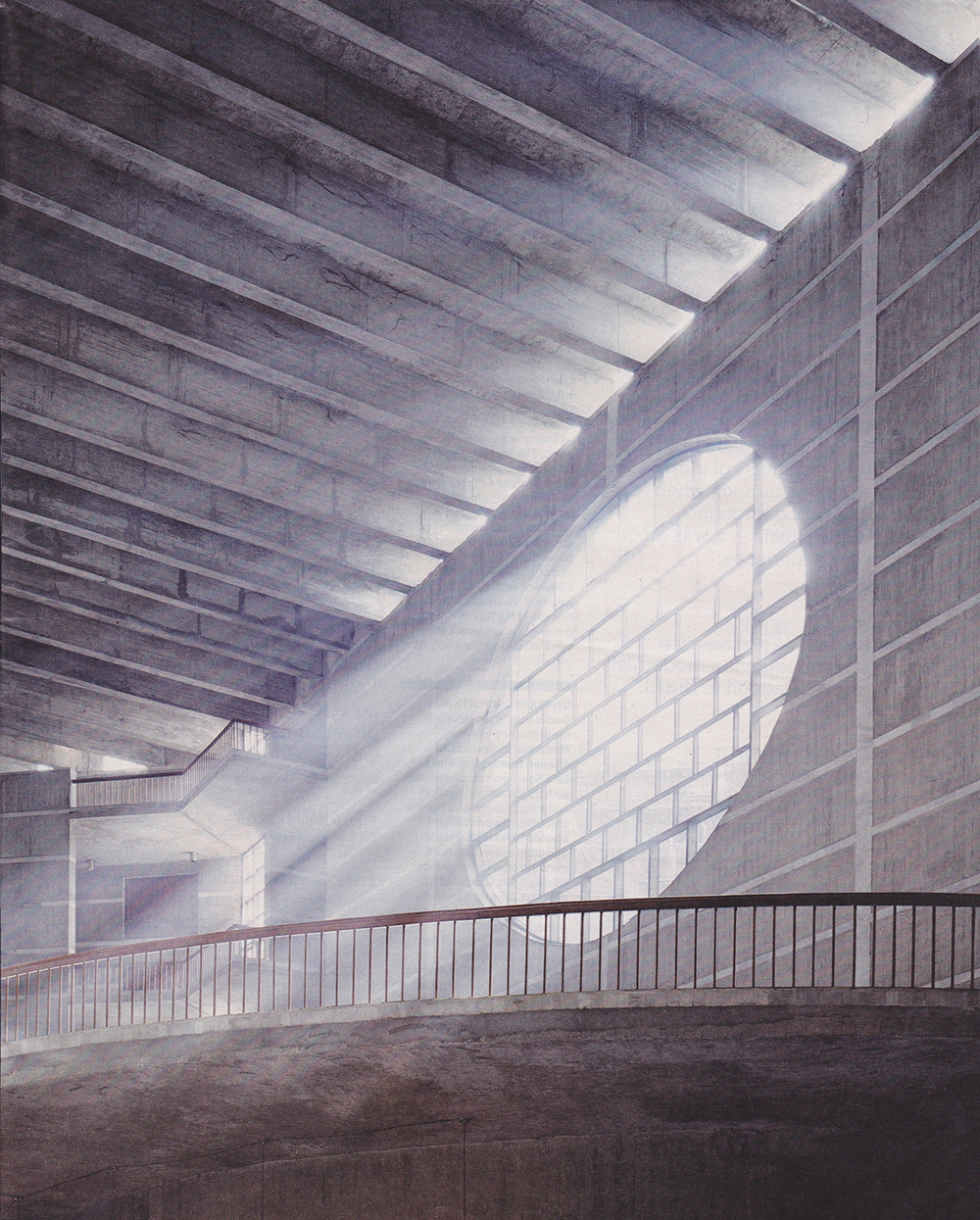 One of Kahn's projects that particularly received our admiration was the National Assembly Building at Dhaka, Bangladesh. The building itself is composed of nested monolithic volumes that give the appearance of a ruin or ancient sacred space. The lack of modern construction techniques while it was being built gave Kahn the challenge (which he gladly accepted) of designing with a mind for natural light and ventilation, which culminated in his most powerful work.
Contemplating why Kahn's work was so evocative, our focus turned toward his design drawings. Much attention was paid to the section, which is often overlooked today when efforts are directed at maximizing efficiency and cost. Occupant experience has been lost by focusing solely on the plan and exterior form. The concept of scale was also brought up when reviewing Kahn's extensive use of hand drawings and building models. In our present-day workflow, design often finds itself happening in the computer through SketchUp models and other rendering software. This ability to quickly zoom in and out while working on a project removes a sense of scale, which affects the thought process relating to experience. By adding more importance to studying spaces in section, and taking more time to work ideas out by hand, perhaps we can rediscover a value for experience. Kahn's question of, "What do you want, brick?" can, for us, be expanded to, "What do you want to feel like, space?"
Wisdom Wednesday: Ideation lunches will occur monthly, check back for updates as we continue the conversation about design!
Connect with Us
Enter your email address to receive the latest news delivered right to your inbox.